The outbreak of a Covid-19 pandemic has put us in a situation we have never faced before. Not only do we have to face the struggles of a lockdown and restricted social contact but also, as acting students, we need to adjust and continue our studies mostly through online teaching. Unsure of how long the crisis's going to last, we've started a discussion on how to make the most of the time we are forced to spend under lockdown.
Inspired by the fact that e-learning is being introduced in all schools across Europe we have come up with an idea for an educational and cultural exchange among theatre schools. We've created a platform aimed to bring teachers from different E:UTSA schools who are willing to share and stream their classes together with E:UTSA students. What a great opportunity to learn and explore art from perspectives we would never be able to get to know under regular circumstances.
You can access our timetable via this link. More details can be found in our private Facebook group.
Enjoy!
June 22nd – 24th 2020
The Idea was born during a General Assembly in Glasgow where E:UTSA members
learned about RCS's unique BA performance in BSL and English programme for D/deaf
people interested in becoming professional Actors. "It aims to enrich the talent pool in
the UK, whilst making training available to D/deaf artists." A programme such as this
one should receive attention beyond the realms of the united Kingdom. Therefore Claire
Lamont, Head of the BA Programme and Prof. Regina Guhl from the Drama department
of the University of Music, Drama and Media in Hanover (HMTMH) decided to start a
multilingual cooperation. Acting Students of both courses will work together to create
theatre, using both acoustic and signed language.
This project will be dissiminated to a a broad audience of students and teachers from 20
drama universities and academies.
The Cooperation is financed by the Ministry of Culture of Lower Saxony, Germany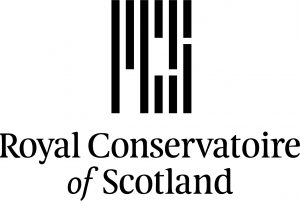 For the first time there will be a student exchange between the Russian State Institute of Performing Arts in St. Petersburg and the Theaterakademie August Everding in Munich. Two students were highly interested to get to know the other academy and therefore both institutions agreed to give their students this exchange opportunity. In spring 2018 both students will start this project. We are thrilled about this exchange within our E:UTSA network.