June 22nd – 24th 2020
The Idea was born during a General Assembly in Glasgow where E:UTSA members
learned about RCS's unique BA performance in BSL and English programme for D/deaf
people interested in becoming professional Actors. "It aims to enrich the talent pool in
the UK, whilst making training available to D/deaf artists." A programme such as this
one should receive attention beyond the realms of the united Kingdom. Therefore Claire
Lamont, Head of the BA Programme and Prof. Regina Guhl from the Drama department
of the University of Music, Drama and Media in Hanover (HMTMH) decided to start a
multilingual cooperation. Acting Students of both courses will work together to create
theatre, using both acoustic and signed language.
This project will be dissiminated to a a broad audience of students and teachers from 20
drama universities and academies.
The Cooperation is financed by the Ministry of Culture of Lower Saxony, Germany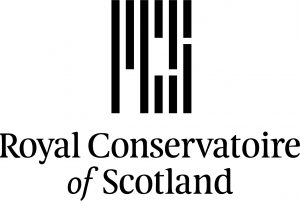 12 students from the EUTSA academies in Warsaw, Brno, Malmö, Glasgow, Munich, Vilnius, Ludwigsburg and Paris met in Paris for the second edition of the "Turbo" workshop from March 19th to 24th, 2018.
During one week, they have been working together on the three topics voted by the students 'representatives of E:UTSA:
Transhumanism
Patriarchy
Democracy
The students quickly decided to work on a free interpretation of Shakespeares "Hamlet". On the last day of the "Turbo" period there has been a short performance.
Thanks to our EUTSA partner in Paris, the Conservatoire National Supérieure d´Art dramatique, for making this project happen for the second time!
Here you find a short trailer of the Turbo Workshop:
https://semaineinterecoles.wordpress.com/atelier-turbo/