June 22nd – 24th 2020
The Idea was born during a General Assembly in Glasgow where E:UTSA members
learned about RCS's unique BA performance in BSL and English programme for D/deaf
people interested in becoming professional Actors. "It aims to enrich the talent pool in
the UK, whilst making training available to D/deaf artists." A programme such as this
one should receive attention beyond the realms of the united Kingdom. Therefore Claire
Lamont, Head of the BA Programme and Prof. Regina Guhl from the Drama department
of the University of Music, Drama and Media in Hanover (HMTMH) decided to start a
multilingual cooperation. Acting Students of both courses will work together to create
theatre, using both acoustic and signed language.
This project will be dissiminated to a a broad audience of students and teachers from 20
drama universities and academies.
The Cooperation is financed by the Ministry of Culture of Lower Saxony, Germany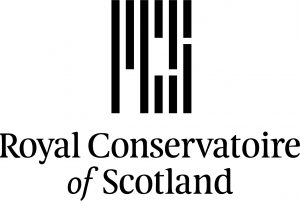 Workshop
with Iphigenia Taxopoulou
Part I: "Art & Ecology": Environmental Art and Artistic Responses to the Climate Crisis
Part II: "Sustainable theatre – Green Producing":  Introducing Sustainability into Theatre-making (general framework and case studies)
Thursday, November 28, 2019
10h00 – 18h00
CV/résumé  Iphigenia Taxopoulou
She holds a BA Honours degree in Philology (Aristotle University, Thessaloniki) and an MA degree in Cultural Management & Theatre Criticism (City University, London).
 She is a founding member and General Secretary of the European theatre network mitos21. 
 She has served as Associate General Secretary of the International Association of Theatre Critics, as cultural advisor to the President of the Hellenic Parliament, as Board member of the Thessaloniki Concert Hall and is currently on the advisory board of the cultural review "The Books' Journal". She has collaborated, as a dramaturg, artistic advisor and international projects manager, with many cultural institutions  – among which the National Theatre of Strasbourg, the Ingmar Bergman International Festival, the International Film Festival of Thessaloniki, the Athens&Epidaurus Festival et al.
Over the past ten years she has focused her research and has worked extensively on the field of sustainability and culture. She is an associate partner of Julie's Bicycle, the UK-based international organisation, bridging environmental sustainability and the creative sector. She has helped develop training programmes on sustainable cultural management and is currently overseeing the "green" project of the Onassis Cultural Centre in Athens.
Picture credit @ Livemedia
Applications are now open for the Acting and Directing specialization course.
Application forms to be received before January 31st.
Applications are now open for the Acting and Directing specialization course. Application forms to be received before 15th october.
From July 16th to July 27th the fifth edition of CAMPUS is going to happen in Rome, hosted by the EUTSA partner Accademia Silvio d´Amico.
Students from EUTSA Schools are invited to participate in four different workshops with internationally renowned mentors and teachers.
Deadline for applications is May 27th.
For more information and the application form  click here:
Application form CAMPUS 2018_PDF
Application form CAMPUS 2018_Word
The University of Music, Drama and Media Hannover (HMTMH) opens a course on Sanford Meisner technique for E:UTSA acting students. The workshop is a regular part of the 3rd year practical acting programm. 2 Students from E:UTSA schools a invited to participate! It´s not necessary to speak German.
DATE
September 3rd to 8th, 2018
Date of arrival: September 2n; Date of departure: September 8th
Students will work 6 to 7 hrs/day between 10 a.m. and 6 p.m.
PLACES & GRADE
2 students, up from 2nd year level of education, non german speaking
CONTENT
During the course we focus on the main tools of the Sanford Meisner Approach, such as Repetition, Independent Activity and Knock on the Door. In a second step we combine these elements with text, which for we use short scenes from theatre or film. The lessons will be held in English and German.
LECTURER
Christian Ebert (scenic work and basics of dramatic art)
VENUE
Hochschule für Musik, Theater und Medien Hannover (HMTMH) – University of Music, Drama and Media Hanover
Studiengang Schauspiel (Acting Department)
Expo-Plaza 12
30539 Hannover, Germany
ACCOMODATION
Couchsurfing in a fellow students house
APPLICATION
Please write a short note, that you are interested to come. Add your name, grade, address, phone & mail contact as well as the sentence "travel costs will be covered by (name of your university or acting school)". Date it, sign it and also have it signed and stamped by a responsible of your institution. Scan it and send it to Prof. Regina Guhl: regina.guhl@hmtm-hannover.de
Deadline for applications: May 18th, 2018
12 students from the EUTSA academies in Warsaw, Brno, Malmö, Glasgow, Munich, Vilnius, Ludwigsburg and Paris met in Paris for the second edition of the "Turbo" workshop from March 19th to 24th, 2018.
During one week, they have been working together on the three topics voted by the students 'representatives of E:UTSA:
Transhumanism
Patriarchy
Democracy
The students quickly decided to work on a free interpretation of Shakespeares "Hamlet". On the last day of the "Turbo" period there has been a short performance.
Thanks to our EUTSA partner in Paris, the Conservatoire National Supérieure d´Art dramatique, for making this project happen for the second time!
Here you find a short trailer of the Turbo Workshop:
https://semaineinterecoles.wordpress.com/atelier-turbo/
Each year before summer break acting students and teachers of the University of Music, Theatre and Media dedicate a week to a burning issue. For five days the actors's workspaces host experts giving lectures or tutorials on their fields of work. Some time is dedicated to workshops devised by students. Each year this "Symposium-week" has proved to be a highly inspiring, mind-opening and joyful event for students of all grades.
For this years topic "Gender" we invite experts from the broad field of "gender studies" as well as artists, scientists and politicians. Since we decided to open the week to E:UTSA students all lectures will of course be in English language. Moreover could we host one or two experts of other European countries. Proposition are welcome until April 30th.
Dates: July 16th to July 20th (arrival on July 15th, departure on July 20th/21st )
Cast open to: actors, directors, dramaturgs, playwrights, set and costume-designers. 10 Persons altogether and not more than one person per institution.
Participants: students from E:UTSA Schools and students and teachers from the hosting institution
Language: English
Accommodation: couch-surfing will be provided
Travel: Travel costs will be covered by the sending institutions
Applications (with a short letter of motivation) have to be sent until April 30th to Prof. Regina Guhl  regina.guhl@hmtm-hannover.de
Each year, the usual weekly courses of the National Conservatory of Dramatic Arts of Paris are interrupted during one week to give place to workshops created in collaboration with 3 other national art schools.
In 2017, the Conservatoire decided to create an international workshop opened to E:UTSA students during that same week named "Turbo" and to carry on each year.
In 2018 this week runs from 19th to 24th of March 2018.
Acting, directing and dramaturgy students from EUTSA schools are invited to participate in the European "Turbo" workshop.
The directing and dramaturgy students should agree to also perform during the workshop, if the project needs more performers.
It's a student led workshop opened to 12 acting students of the schools of E:UTSA and two acting students of the French Conservatory. Together, they will create a short performance of 20 minutes that will be presented on March 24 at the end of the "Turbo" week.
Students will be in contact before the workshop begins and a topic will be chosen.
Each EUTSA school should send the names of a maximum of two students. Please send the names latest until March 1 to Grégory Gabriel, Head of Studies at the Conservatoire: gregory.gabriel@cnsad.fr.
If more than 10 students wish to register, participants will be chosen randomly.
Each school will be responsible for the travel expenses of its students, who will be hosted by French students (coach surfing).